Selling Your Home
Sell your home with an agent you can trust.
At The Property Store, we know selling your property can be a complex process and we want to give you the best service possible with the minimum amount of fuss.
Our experienced team can help guide you through the sale and secure the right buyer.
No Withdrawal Fee so no risk for you *
Free property valuation
Extensive local knowledge
Advertise your property on the all the major property websites for maximum exposure - Rightmove, Zoopla, S1 Homes, Prime Location and so on...
Free accompanied viewing service
We guarantee No Hidden Costs
Weekly feedback/progress report
Fixed selling fees
Strong track record
* Terms & conditions apply.
Testimonials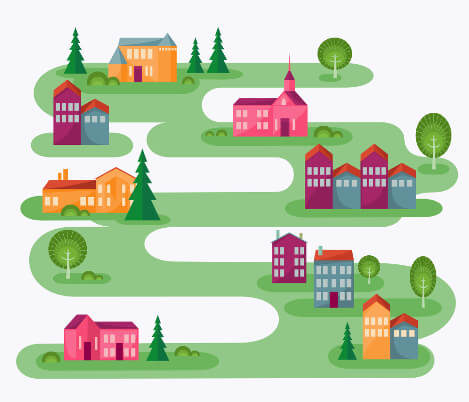 FAQs
Do I need to have a Home Report carried out before my property goes on the market?
In Scotland, a Home Report is a legal requirement prior to your home being put on the market. We can arrange for this to be carried out at a convenient time using experienced local chartered surveyors.
Home Reports are valid for three months – in the unlikely event that a sale does not take place within this period, your Home Report must be refreshed. A small additional charge is made by the surveyors for this service.
An offer has been made on my property. Can the potential buyer withdraw from the sale?
Yes, until the legal contract (known as "the missives") have been concluded, either the buyer or you can withdraw from the contract for any reason whatsoever.
Concluding the missives is the point at which the sale is legally binding so you should respond to all requests from your solicitors as swiftly as possible.
If you don't have a solicitor we can recommended trusted local firms.
"A great service from team property store. June helped us sell out property very quickly. Such a great team in there!"
Christine Allardyce
"We have dealt with June at The Property Store on a number of occasions now when buying and selling rental properties, the advice, service and attention to detail has been second to none every time.  We would have no hesitation whatsoever in recommending The Property Store when looking to buy or sell a property."
Mr & Mrs Frew
"When asked if we would be prepared to write a testimonial for The Property Store we had no hesitation is agreeing to do so. We have nothing but good things to say about the service that we received from them when selling our house and in particular the lady that was dealing with our sale and the efforts that she went to ensure we achieved as quick sale and we also achieved more than the asking price. However, where they really excelled for us was in our house purchase which was fraught with problems from the outset. Now I suppose they were working for the seller of the property and not directly for us, but all I can say is that as an agent  they went above and beyond and made the impossible become possible and  all of the problems were dealt with and resolved in a timely fashion and all we can say is a massive thank you to all of the staff at The Property Store. We have absolutely no hesitation in recommending The Property Store for anyone looking for an estate agent and we would actively encourage you to consider using them."
Mr & Mrs Bustard
"My partner and I were selling two properties, each presented their own time pressures and challenges for the property store, but June Euan and Lorraine we're a pleasure to deal with calm heads, and sound proposals to advance what were often complicated sales in a thoroughly professional manner. Above that they actually cared about the outcomes and how they might affect us, and in what light their actions presented them, working hard to ensure those pressures and challenges were met with flying colors. I would have no problem recommending the property store family."
Barry & Natalie
"The Property Store did a great job selling our house. They provided sound, realistic advice before the commencement of marketing, helped us identify reliable surveyors and solicitors and effectively helped us get a good deal for our property. Most helpful was their advice, hard work and support when getting the deal done as well as their 'after sale' service. This continued to be more than helpful well after the house was sold. We would strongly recommend them to anyone with a property to sell (or rent)."
Mr & Mrs Spilsbury
"At first, the thought of selling my flat seemed quite stressful but after a quick chat with the lovely folks at The Property Store I felt very much at ease with the whole situation. All members of the team I dealt with were very friendly and clearly very knowledgeable which gave me a lot of confidence in using them for the sale of my flat. I was kept in the loop at every stage of the process and it was never a bother to them to explain anything I needed a bit more advice or information about. June was always very flexible with her time for doing viewings and was always very honest with feedback afterwards. I would certainly recommend The Property Store to anyone selling, buying or letting and I look forward to dealing with them again myself in the future."
Mr Harris
"The professionalism, customer service and pride in work shown by June and Euan is second to none. They sold our house in under 2 days from going on the market during summer holiday time when we thought we might struggle to sell! The photos and brochure pulled together were fantastic and June spent a lot of time getting the pictures just right, we can't thank her enough."