Sales Manager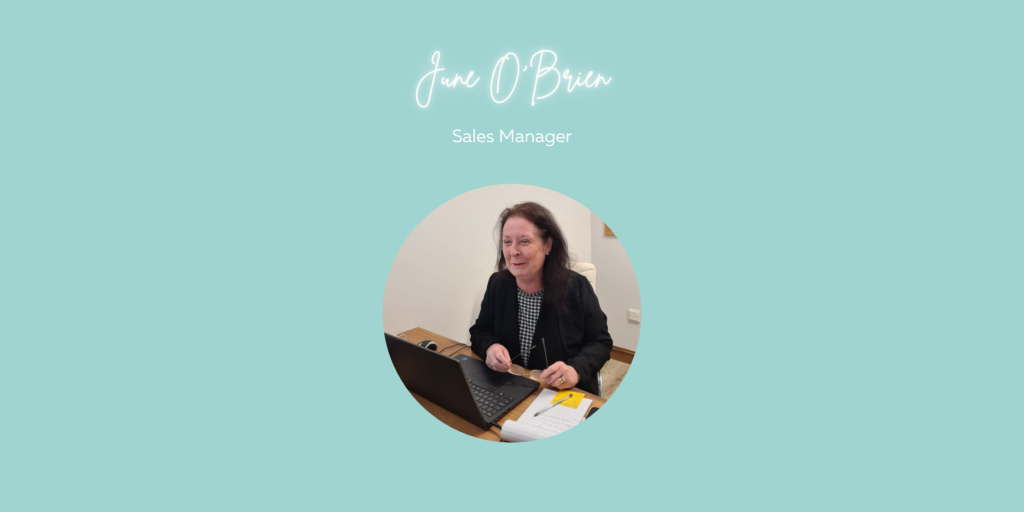 June O'Brien is our Sales Manager.   
This is June, she is our Sales Manager who oversees the day to day running of the estate agency side of the business. June has been in the industry for around 20 years now and with Property Store for the last 10 of those. She is passionate about the business and still gets that "buzz" when negotiating a successful sale. In her free time she loves spoiling her little grandson and her son's two dogs as well as holidaying in the USA where her brother lives. She also enjoys eating out at nice restaurants and likes to go on a shopping spree from time to time.
June's job is to ensure the smooth running and efficiency of the sales office and ensure the highest levels  of service and customer care are met.
"I am lucky to be working for a Company that believes highly in staff training and investing in the latest technology keeping us at the forefront of Estate Agents." June O'Brien
Our staff recently completed a Myres Briggs personality survey. June is an ESFJ - "the consul". She shares this personality type with the likes of Hugh Jackman, Taylor Swift and Dolly Parton. These personality types are supportive and outgoing, they take seriously their responsibilities to give back, serve others, and do the right thing.